8th Annual International Translation Conference Panels
TII German Language Program
The celebrations of the Qatar – Germany Year of Culture are already over, but a new year full of German language courses has only just begun!
Who we are
The concept of the German Program is not only to teach the German language, but also to provide an environment to learn about Germany's culture, tradition and values in order to help students to have an easier start into the German educational system and working life.
Our courses are not only for future German students or if you wish to work in Germany. We provide a piece of Germany for everyone who is interested in the German culture and society.
Whether you have a business partner in Germany or you enjoy the beautiful landscape in one of the German speaking countries or if you wish to have a healthcare visit there – our German Program will help you to break the ice and will make you feel more comfortable.
Germany is not only famous for its cars or strong economy – learn more about the beautiful cities, the numerous lakes, the Swiss and Austrian Alps, the huge variety of classic music ranging from Mozart to Beethoven and of course, we will not forget to mention the excellent food, the German speaking countries have to offer!
Whatever your purpose might be, professional or personal enrichment, our NEW German language program will help you achieve your goals and will build up a versatile intercultural exchange.
With our tailor made courses with communicative approach, based on international quality standards, we will facilitate your language learning as well as guide you towards taking the German language exams, if that is your goal.
All German courses are systematically laid out, with each course building on the contents of the previous level. The levels are based on the common European reference framework for languages, which comprises six levels in total.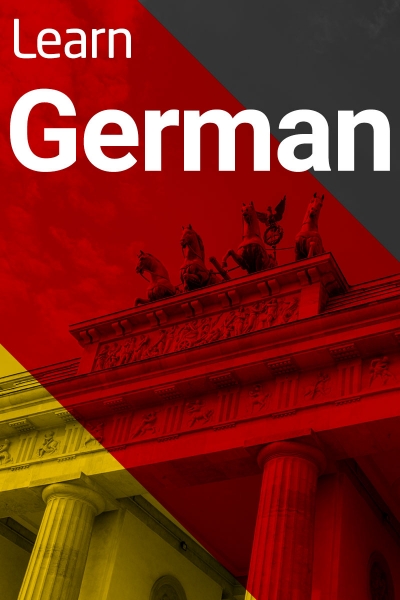 TII Italian Language Program
Welcome to Our NEW Italian Program!
Everyone goes to Italy at some point in their lives.
Italian is one of the two new language added to the growing roster of languages taught at the TII Language Center! Learning this language will give you the opportunity to get a step closer towards exploring the Roman Empire, one of the great ancient civilizations, and its heir, modern Italy. Italy embodies so many things that all of us love and enjoy: history, culture, music, food, natural beauty, beaches, and many others. It always helps when you can approach the natives in their language.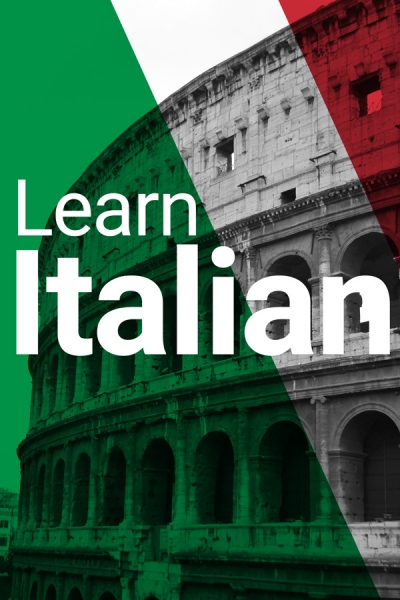 About the Workshops
HBKU Announces Dr. Amal Al Malki as Founding Dean of HBKU's College of Humanities and Social Sciences
Hamad bin Khalifa University (HBKU), a member of Qatar Foundation (QF), has announced the appointment of Dr. Amal Mohammed Al Malki as Founding Dean of its College of Humanities and Social Sciences. The College of Humanities and Social Sciences will initially offer two master's degree programs that were previously delivered through HBKU's Translation and Interpreting Institute (TII) – an MA in Translation Studies and an MA in Audiovisual Translation – with an expanded range of degree programs to follow in the coming years.
The new college will build upon the strength of HBKU's Translating and Interpreting Institute, which was launched by Dr. Al Malki in 2012. Within the new College of Humanities and Social Sciences, TII will continue to provide high quality professional translation and interpreting services, as well as providing language programs in Arabic, English, French, Spanish and Mandarin Chinese to the community.
Dr. Ahmad M. Hasnah, President of HBKU, commented: "The humanities and social sciences are essential fields that provide students with a deeper understanding of the complex and pressing issues of the day, and prepare them for the rapid transitions that mark knowledge-based economies. Dr. Amal Al Malki possesses the academic experience, the passion, and the dedication to ensure that HBKU's College of Humanities and Social Sciences will be a valuable, vibrant addition, not only to our university, but also to Qatari society.
Prior to joining Hamad bin Khalifa University, Dr. Al Malki was Associate Professor at Carnegie Mellon University, where she became Education City's first Qatari faculty member. She first joined Carnegie Mellon University in Qatar in 2005 as a visiting professor after teaching in Carnegie Mellon University's mother campus in Pittsburgh in the United States. She holds a Ph.D. in Comparative Literature and a MA in English/Arabic Applied Linguistics and Translation from SOAS University of London. Dr. Al Malki is a well-regarded public speaker and a published author, most notably for "Arab Women in Arab News: Old Stereotypes and New Media" which was published in 2012.
Most recently, during her tenure as Executive Director of TII, Dr. Al Malki was responsible for gaining validation for the MA in Translation Studies from the University of Geneva, making it HBKU's first externally validated graduate degree. She also ensured that TII's International Translation Conference quickly became an important annual fixture on the calendar of leading translation experts and academics. The conference continues to grow in stature, substantially building the profile of Qatar in this field, with the 7th Annual Conference, titled "Politics of Translation: Representations and Power", taking place at the Qatar National Convention Centre from March 28th to 29th, 2016.
Tii & Mathaf Collaborate on Art Exhibition for Visually Impaired Visitors
The Translation and Interpreting Institute (TII) at Hamad bin Khalifa University (HBKU), collaborated with Mathaf: Arab Museum of Modern Art on a unique, inclusive art exhibition titled "Art Translates".
This special exhibition allowed blind visitors to enjoy a selection of paintings by prominent Arab artists through touch and through the audio description of each painting. Students from TII's Master of Arts in Audiovisual Translation (MAAT) program developed special Enriched Descriptive Guides (EDG) and reinterpreted the pieces of art in tactile formats, thus making the art pieces accessible to visually impaired visitors.
The inclusive exhibition was hosted by Mathaf, at their base within Education City, on December 5th to celebrate the United Nations International Day of Persons with Disabilities. The featured works were paintings by Baya Mahieddine, Jassim Al-Zaini, Farhad Moshiri, Ahmed Morsi, Faisal Laibi, Hamad Owais, Rafa Al-Nasiri, Ali Hassan and Naja Mahdawi.
Dr. Josélia Neves, an associate professor at the university with the responsibility of promoting accessible learning initiatives within TII, commented on the project: "This project has been an opportunity to train our students for their future as providers of accessible communication formats for museums. It has also served to add value to our cultural environment, and to take academic work into the real world. "
Noor El Taweel, a student involved in the project, noted: "The most exciting part of this project has been learning about human diversity and seeing that we can contribute towards making society more inclusive."
Dr. Neves and students from the MAAT program also supported the Doha Film Institute's efforts towards accessibility and inclusion. As part of the Ajyal Youth Film Festival, the organizations worked together to hold the region's first, inclusive cinematic experience on December 3rd, a "transadapted" version of the of Al Rayyan Productions animated short, Hero and the Message. Designed to suit audiences with different abilities, visually impaired audience members were able to view the film through sound alone, and hearing-impaired audience members benefitted from subtitles enriched with information about sound effects and music and sign language interpreting. The audio description and subtitling for the film was provided by TII's students under the supervision and guidance of the MAAT program professors.
Tii is currently accepting applications to its MA in Audiovisual Translation's fall 2016 intake, in addition to a variety of other programs.
Pages