9th Annual International Translation Conference Program
Translation in the Digital Age: From Translation Tools to Shifting Paradigms
27 – 28 March 2018
8:30 – 9:00 am
Registration & Coffee
9:00 – 9:10 am

Opening Remarks

Dr. Amal Al-Malki, Dean of the College of Humanities and Social Sciences, Hamad Bin Khalifa University

Auditorium 2
9:10- 10:30 am

Sparking the Discussion, Chair Dr. Joselia Neves

The Future of Translation in the Rebabelized Digital Age - Michaël Oustinoff
Developing Critical Approaches to Translation Technology - Maeve Olohan
Cognitive Approaches to (Audiovisual) Translation - Jan-Louis Kruger
Digital Media Innovation at Al Jazeera, and Its Implication on Translation - Yaser Bishr

Auditorium 2
10:30 – 11:00 am

Break

Exhibition Hall 2
11:00 am – 12:30 pm

Panel 1: Machine Translation, Chair Wahba Youssef

Evaluation of Machine Translation -Google Translate vs. Yandex Translate: From Kyrgyz into English - Yahya Polat
Speech Recognition + Machine Translation = Fully Automatic Conference Interpreting? - Stephan Vogel
Measuring Usability of Light Post-Editing - Sheila Castilho
Post-editing Strategies for Machine Translation Output of User Generated Content - Miguel Angel Candel-Mora

Meeting Room 105
11:00 am – 12:30 pm

Panel 2: Translation for Specific Purposes, Chair Dr. Rashid Yahiaoui

Evaluation Study of Translation-based Applications Models of Arabic Learning in Smart Devices - Nour El Houda El Karoubi
Status of Legal Translation in the Digital Age: Algeria as a Case - Imane Benmohamed
Translation Techniques in the Digital Age: Towards Practical Preparation of Translator and Raising the Stakes of Market - Saida Kohil
Mechanisms of Teaching Translation in the Digital Age - Cherifa Belhouts

All presentations will be delivered in Arabic and no interpreting services will be provided

Meeting Room 106

12:30 – 2:00 pm

Lunch

Exhibition Hall 2
2:00 – 3:30 pm

Panel 3: Translation Technology and Corpus Studies, Chair Dr. Ahmed Alaoui

Augmented Translation: The Past, Present and Future of Translation Technology - Wahba Youssef
Information Dissemination in Transnational Bodies: Web-based Platforms as Multilingual Corpora- Muhammed Reez Manhambrakandy
Parallel Corpora Preparation for Machine Translation of Low-Resource - Gokhan Dogru
Five Translations of Aristotle's Categories, or, How to Get Beyond the Siloes of Translation Studies- Joel Kalvesmaki

Meeting Room 105
2:00 – 3:30 pm

Panel 4: Non-professional Translation, Chair Dr. Amer Al Adwan

A Source of Creativity and Anarchism? A Historical Overview of Fansubbing - Daniel Josephy
Assessing Funsubbing in Social Networking: A Qualitative Analysis - Fatma Ben Slamia
Exploring Arabic Fansubbing Groups on the Internet - Hani Eldalees
Identity Construction of AVT Professionals in the Age of Amateurism —A Self-Reflective Case Study of CCTV4 "Homeland, Dreamland" Program Subtitling - YAO Wenhao

Meeting Room 106

3:30 – 6:30 pm

Workshops

Translation Technologies: Trados as a Case

Wahba Youssef

Meeting Room 103

The Impact of Technology on Translation Services Industry

Nabeel Rashid

Meeting Room 104
4:00 – 6:00 pm

Special Session with AVT Scholar Henrik Gottlieb

Meeting Room 105
8:30 – 9:00 am
Registration & Coffee
9:00 – 10:30 am

Panel 5: Translator Training Through Technology, Chair Dr. Amer Al Adwan

Communicating Successfully in the Digital Age: Human Resource Development Tailored for Translator Training - Pertti Hietaranta
Evaluating Dubbing and Subtitling Effectiveness as Instructional Tools in Second Language Vocabulary Acquisition: the Case of Expatriates in Oman - Rashid Yahiaoui and Asil Qasim
The Use of Technology To Tailor Field Needs: e-Learning as a Sustainable Model to Train Interpreters in onflict zones - Maria Gomez-Amich

Meeting Room 105
9:00- 10:30 am

Panel 6: Translating in and for the Web, Chair Graça Chorao

Collaborative and Multilingual Online Translation on Translation: The Case of the IATIS-TraduXio Joint Project - Julie Boéri
Collaborative Translation and Wikipedia: A New Model Embracing Its Challenges, Agents and Applications - Khaled Al-Shehari
Wikipedia, the World-Wide Web and the Digital Turn of Translation Studies - Mark Shuttleworth

Meeting Room 106

9:00- 10:30 am

Panel 7: Translation and Manipulation, Chair Dr. Ahmed Alaoui

Uncovering Ideology in News Coverage: A Case Study of Evaluative Shifts Media Translation – Dr. Ashraf Fattah
Translating News on Twitter: Renarration and Remixing - Neil Sadler
Inter-semiotic Translation of Emojis: A Case Study on Telegram Messenger in Iran- ONLINE/INTERS - Fatemeh Ebrahimi

Meeting Room 103

10:30 – 11:00 am

Break

Exhibition Hall 2
11:00 am – 12:30 pm

Panel 8: Revisiting and Reshaping Translation, Chair Dr. Joselia Neves

The Semiotics of Translation - Henrik Gottlieb
Localization of TV Advertisements: The Technique of Replacing Visuals in Translation - Jyothirmai Uppu
Manipulation in the Opera House: Surtitles as a Powerful Tool Shaping Operatic Productions - Aleksandra Ożarowska
(Re)shaping Greece through Translation: Identity and Nation in Multimodal Tourism and Cultural Settings - Konstantinos Plisiotis

Meeting Room 105
11:00 am – 12:30 pm

Panel 9: Linguistics and Semiotics, Chair Dr. Ashraf Fattah

Towards a Corpus-based Monolingual Arabic Collocation Dictionary – Mirko Vogel
N-Gram Based Extraction of Lexicographic Data from a Multilingual Corpus of Legal Texts - Andrei Nosov
Arabic to Hausa Translation: Hausa Traditional Scholars (Malaman Zaure) and Digital Translation Challenges - Nasiru Abubakar

Meeting Room 106

12:30 – 2:00 pm

Lunch

Exhibition Hall 2
2:00 – 3:30 pm

Closing Session: Synthesis and Future Horizon, Chair Dr. Joselia Neves

Jan-Louis Kruger, Maeve Olohan, Michaël Oustinoff, and Yaser Bishr

Auditorium 2
3:30 – 6:30 pm

Workshops

Translation Technologies: Trados as a Case

Wahba Youssef

Meeting Room 103

The Impact of Technology on Translation Services Industry

Nabeel Rashid

Meeting Room 104
9th Annual Translation Conference Workshops
Our 9th Annual International Translation Conference offers two workshops in the fields of translation on the 27th and 28th of March. Please note that the maximum capacity of the workshops is 20 attendees each. Each workshop is scheduled to be conducted twice during the conference on March 27 & 28. In order to attend any workshop on any day, you need to confirm your registration by visiting our registration desk at QNCC on March 27.
| Workshop Title | Leader |
| --- | --- |
| The Impact of Technology on Translation Services Industry | Nabeel Rashid |
| Translation Technologies: Trados as a Case | Wahba Youssef |
Workshop Overview
Supported by technology, the "wired translator" in the present age has replaced the stereotype of the translator as the specialist depending on paper-dictionaries only. Translators nowadays are connected to online resources and networks, offering services across the globe by making benefit from technological tools and channels. Similarly, interpreting received a huge boost recently by technology where interpreters began to offer services to clients across the world with the help of specialized devices and equipment in conducting remote interpreting (telephone and video interpreting for people with visual and hearing impairments around the world). Translators/interpreters now are not only in-house staff hired by language service providers; they are well-paid freelances working for international agencies and/or direct clients. In addition, in light of new market reality, large translation agencies started to commission work to smaller agencies or freelancers, changing the old business model/relation among translation industry stakeholders.
Another technological marked effect on translation business is the proliferation of translation software, applications and free tools which pushed translation forward in recent years. Microsoft Translator, Google Translate and Babelfish became among the many popular resources for obtaining a ready translation. Despite the issue of translation accuracy, this technological revolution of software and applications took translation to a new level by adding to speed and consistency.
This workshop explores the practical implications of the recent developments in technology on translation industry. It highlights the importance of technology in promoting translation/interpreting services as well as enhancing the quality of these services. The purpose of the workshop is to raise awareness among participants about the growing vital role of technology in translation business.
Participants will develop a practical mindset towards the impact of technology on translation, where they will have an opportunity to get some hands-on experience with online post-editing and automatically generated translation, allowing them to measure their productivity and compare it objectively with their own translation experience. The workshop aims to expose the participants to practical implications for a better understanding and use of technology in serving their translation business.
In addition, participants will have the opportunity to raise questions on the importance of technology in translation business such as efficiency, cost-effectiveness, speed, quality control, professional development opportunities, academic networking, and wider market accessibility through freelancing. Some technological terms and concepts in translation will also be highlighted to participants. They will also learn about the advantages of technology in translation including information on providers of freelance projects with a list of their names and websites.
Workshop Structure
The workshop consists of (A) presentations, (B) real-life examples reflecting cases of translation technology benefits, (C) practice on extracts of machine vs. human translations (D) a review of some technology benefits to ensure better outcomes.
Methodology
A set of translation exercises and presentations will be given to the participants to enable them evaluate their skills in analysis and transfer of text from source to target language by online tools. In addition, they will be given an opportunity to exchange openly the challenges they encounter in using translation technology. Brainstorming questions are to be raised in order to increase the professional awareness among participants such as going global in offering services, social and human factors to control the quality of computer assisted translations. The workshop will enrich participants with examples on the impact of technology on translators and their profession, and online ways of optimizing translation accuracy.
Workshop Leader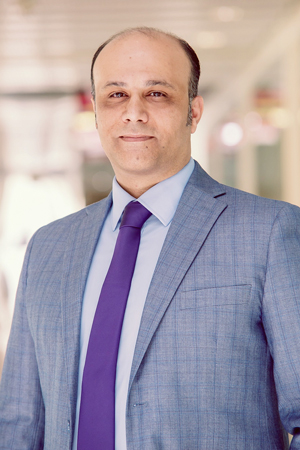 Nabeel Rashid is a translation reviser at the College of Humanities and Social Sciences (CHSS) in HBKU. He offers professional training to interns during their MA program in translation studies at CHSS, and leads workshops for the community. Nabeel Rashid also worked as an accredited court interpreter at the Ministry of Justice in Canada-Vancouver, and as a registered health care interpreter at British Columbia Provincial Health Authority. He provided translation services as a licensed community translator in the same city as well. Qatar Olympic Committee also employed Nabeel Rashid for 8 years as a senior translator and a member of the Doha Asian Games translation legacy team.
Nabeel Rashid completed a postgraduate diploma in health care and community translation at Vancouver Community College. He has two degrees in English, BA and MA from the University of Baghdad where he worked as a lecturer at the departments of English and translation.
Nabeel joined the Society of Translators and Interpreters of British Columbia (Vancouver-Canada, 2009-2013), the American Translators Association (Virginia-USA, 2005-2009), and currently he is a member in the Association of Canadian College and University Teachers of English (Canada, 2015-Present). Nabeel Rashid translated during his career several books and magazines from Arabic into English.
Participants
This workshop is recommended for translation students and translators, whether beginners or professionals. Bilingual individuals in charge of language services/terminology banks can also benefit from this workshop. The maximum capacity is 20 participants.
Workshop Overview
Translation technologies are tools to aid; they are not replacements for human translators. They are helpful devices that can change the way we work, taking over tasks that are tedious and repetitive, and leaving to us what we do best- using our mental process to make wise decisions
The workshop explains how CAT tools prove to be very valuable especially as far as the language elements in the project are concerned. Such a value can be optimized depending on the expertise of translators and project managers alike in dealing with CAT Tools. Knowing how to efficiently handle these tools turn them into an asset for professional translators and language service providers.
This workshop is designed for professional translators and translation studies students who want to quickly explore CAT Tools with the emphasis on SDL Trados Studio, so that they can start working productively with this leading translation system in the market from day one.
Workshop Structure
The scope of this workshop is to familiarize you with the main features of SDL Trados Studio 2017. It contains (A) presentation about CAT Tools and Trados Studio 2017 in particular (B) Screenshots of translations examples using Trados Studio 2017 to explain the features (C) Practice quiz of 15 to 20 questions for participants to reinforce the information. (D) An overview of learning points and revisit to the quiz questions to ensure that participants develop a complete understanding of using translation technology in translation.
Workshop Methodology
The main focus of this training workshop is on presenting the features of SDL Trados Studio 2017 with practical life examples, for which training sample files are available.
We will also use some presentation to explain the theoretical ideas behind the practical examples used during the training
Workshop Leader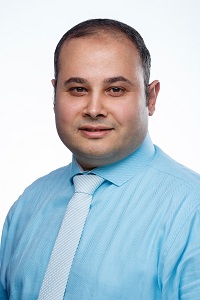 Wahba Youssef has been working for the Professional Services Center as a Senior Translation Specialist since October 2015. He is leading the CAT Tools practice at TII and working towards lecturing and training Translation Studies MA students on using such tools and project management techniques.
Academically, Wahba is a graduate of Ain Shams University, Faculty of Alsun, Egypt, 2001. His major study was English, Arabic and German. He has supported his linguistic study with a diploma in Information Systems Analysis and Design regulated by NCC with cooperation with the Egyptian Ministry of Communications in 2003. Moving to work in the Capital of England, London, he pursued his academic studies by having a BA degree in International Business and Management from Bournemouth University. Additionally he gained a level 2 diploma in Financial Accounting under the regulation of the Association of Accounting Technicians in London and was awarded the membership of the association. He is also certified in SDL Trados Studio 2017, SDL MultiTerm 2017 Desktop and MemoQ Level PM.
Professionally, between 2001 and 2004, Wahba worked in Egypt for Dar El Farouk Publishing House as an English-Arabic Translator where he translated so many books in the two disciplines of Information Technology and Finance and Investment. Then he moved to Future Group to work as a Senior Translator for 3 years. Since then, he focused on using CAT Tools in translation such as SDL Trados, Wordfast Pro and MemoQ. In 2007, he was offered a position by Ernst & Young to work as a Financial Translator and Reviewer for 3 years in Kuwait. After that he settled in London and started a new phase of his professional career; he spent six years contracting with local and international clients in the UK to provide them with translation services using cutting edge technologies of translation.
Participants
This Workshop is recommended for translation students, new entrants to the profession and established practitioners. The maximum capacity is 20 participants.
8th Annual International Translation Conference Panels
TII German Language Program
The celebrations of the Qatar – Germany Year of Culture are already over, but a new year full of German language courses has only just begun!
Who we are
The concept of the German Program is not only to teach the German language, but also to provide an environment to learn about Germany's culture, tradition and values in order to help students to have an easier start into the German educational system and working life.
Our courses are not only for future German students or if you wish to work in Germany. We provide a piece of Germany for everyone who is interested in the German culture and society.
Whether you have a business partner in Germany or you enjoy the beautiful landscape in one of the German speaking countries or if you wish to have a healthcare visit there – our German Program will help you to break the ice and will make you feel more comfortable.
Germany is not only famous for its cars or strong economy – learn more about the beautiful cities, the numerous lakes, the Swiss and Austrian Alps, the huge variety of classic music ranging from Mozart to Beethoven and of course, we will not forget to mention the excellent food, the German speaking countries have to offer!
Whatever your purpose might be, professional or personal enrichment, our NEW German language program will help you achieve your goals and will build up a versatile intercultural exchange.
With our tailor made courses with communicative approach, based on international quality standards, we will facilitate your language learning as well as guide you towards taking the German language exams, if that is your goal.
All German courses are systematically laid out, with each course building on the contents of the previous level. The levels are based on the common European reference framework for languages, which comprises six levels in total.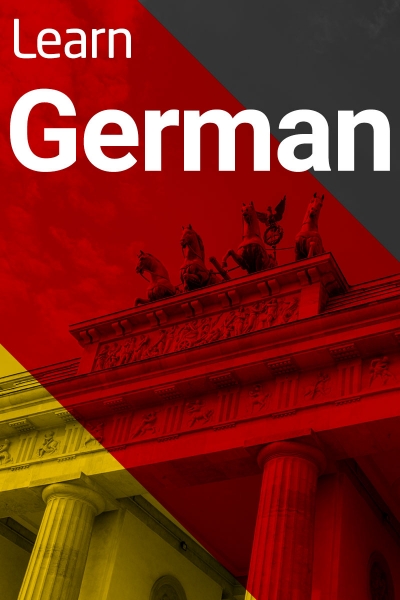 TII Italian Language Program
Welcome to Our NEW Italian Program!
Everyone goes to Italy at some point in their lives.
Italian is one of the two new language added to the growing roster of languages taught at the TII Language Center! Learning this language will give you the opportunity to get a step closer towards exploring the Roman Empire, one of the great ancient civilizations, and its heir, modern Italy. Italy embodies so many things that all of us love and enjoy: history, culture, music, food, natural beauty, beaches, and many others. It always helps when you can approach the natives in their language.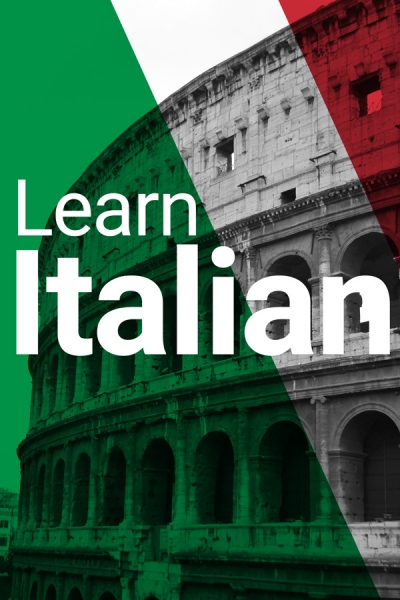 About the Workshops
HBKU Announces Dr. Amal Al Malki as Founding Dean of HBKU's College of Humanities and Social Sciences
Hamad bin Khalifa University (HBKU), a member of Qatar Foundation (QF), has announced the appointment of Dr. Amal Mohammed Al Malki as Founding Dean of its College of Humanities and Social Sciences. The College of Humanities and Social Sciences will initially offer two master's degree programs that were previously delivered through HBKU's Translation and Interpreting Institute (TII) – an MA in Translation Studies and an MA in Audiovisual Translation – with an expanded range of degree programs to follow in the coming years.
The new college will build upon the strength of HBKU's Translating and Interpreting Institute, which was launched by Dr. Al Malki in 2012. Within the new College of Humanities and Social Sciences, TII will continue to provide high quality professional translation and interpreting services, as well as providing language programs in Arabic, English, French, Spanish and Mandarin Chinese to the community.
Dr. Ahmad M. Hasnah, President of HBKU, commented: "The humanities and social sciences are essential fields that provide students with a deeper understanding of the complex and pressing issues of the day, and prepare them for the rapid transitions that mark knowledge-based economies. Dr. Amal Al Malki possesses the academic experience, the passion, and the dedication to ensure that HBKU's College of Humanities and Social Sciences will be a valuable, vibrant addition, not only to our university, but also to Qatari society.
Prior to joining Hamad bin Khalifa University, Dr. Al Malki was Associate Professor at Carnegie Mellon University, where she became Education City's first Qatari faculty member. She first joined Carnegie Mellon University in Qatar in 2005 as a visiting professor after teaching in Carnegie Mellon University's mother campus in Pittsburgh in the United States. She holds a Ph.D. in Comparative Literature and a MA in English/Arabic Applied Linguistics and Translation from SOAS University of London. Dr. Al Malki is a well-regarded public speaker and a published author, most notably for "Arab Women in Arab News: Old Stereotypes and New Media" which was published in 2012.
Most recently, during her tenure as Executive Director of TII, Dr. Al Malki was responsible for gaining validation for the MA in Translation Studies from the University of Geneva, making it HBKU's first externally validated graduate degree. She also ensured that TII's International Translation Conference quickly became an important annual fixture on the calendar of leading translation experts and academics. The conference continues to grow in stature, substantially building the profile of Qatar in this field, with the 7th Annual Conference, titled "Politics of Translation: Representations and Power", taking place at the Qatar National Convention Centre from March 28th to 29th, 2016.
Tii & Mathaf Collaborate on Art Exhibition for Visually Impaired Visitors
The Translation and Interpreting Institute (TII) at Hamad bin Khalifa University (HBKU), collaborated with Mathaf: Arab Museum of Modern Art on a unique, inclusive art exhibition titled "Art Translates".
This special exhibition allowed blind visitors to enjoy a selection of paintings by prominent Arab artists through touch and through the audio description of each painting. Students from TII's Master of Arts in Audiovisual Translation (MAAT) program developed special Enriched Descriptive Guides (EDG) and reinterpreted the pieces of art in tactile formats, thus making the art pieces accessible to visually impaired visitors.
The inclusive exhibition was hosted by Mathaf, at their base within Education City, on December 5th to celebrate the United Nations International Day of Persons with Disabilities. The featured works were paintings by Baya Mahieddine, Jassim Al-Zaini, Farhad Moshiri, Ahmed Morsi, Faisal Laibi, Hamad Owais, Rafa Al-Nasiri, Ali Hassan and Naja Mahdawi.
Dr. Josélia Neves, an associate professor at the university with the responsibility of promoting accessible learning initiatives within TII, commented on the project: "This project has been an opportunity to train our students for their future as providers of accessible communication formats for museums. It has also served to add value to our cultural environment, and to take academic work into the real world. "
Noor El Taweel, a student involved in the project, noted: "The most exciting part of this project has been learning about human diversity and seeing that we can contribute towards making society more inclusive."
Dr. Neves and students from the MAAT program also supported the Doha Film Institute's efforts towards accessibility and inclusion. As part of the Ajyal Youth Film Festival, the organizations worked together to hold the region's first, inclusive cinematic experience on December 3rd, a "transadapted" version of the of Al Rayyan Productions animated short, Hero and the Message. Designed to suit audiences with different abilities, visually impaired audience members were able to view the film through sound alone, and hearing-impaired audience members benefitted from subtitles enriched with information about sound effects and music and sign language interpreting. The audio description and subtitling for the film was provided by TII's students under the supervision and guidance of the MAAT program professors.
Tii is currently accepting applications to its MA in Audiovisual Translation's fall 2016 intake, in addition to a variety of other programs.
Pages