Accessible Hospitality and Events
Accessible Hospitality and Events
Accessible Hospitality and Events
Introduction
Workshop Leader: Dr. Joselia Neves
Workshop Schedule Date: 05 January 20 - 08 January 20
Workshop Schedule Time: 4:00 - 7:00 pm
Duration: 3 hours
Venue: Penrose House (LAS) Building - Classroom A015
About the Workshop
Overview
Universal access and memorable experiences entails an overall feeling of security, comfort, freedom of choice and tailored solutions for all users, regardless of their cultural and linguistic background and/or physical, cognitive and sensory abilities. By providing user-centered accessible environments, hospitality providers – resorts, hotels, restaurants, etc. – will guarantee that all visitors/patrons enjoy their venues and services with the sensation that they have been catered for as unique clients.
In this workshop, participants will be introduced to the requirements of making a hospitality venue universally accessible through a holistic communicative approach. This entails understanding the envisioned users' profiles, clarifying the physical, structural and communication layers in different contexts, identifying requirements and designing plans for action.
Target Participants
This Workshop is recommended for anybody (students and professionals) working or with an interest in the communication, hospitality or tourism industries. No specific previous knowledge or training is required. The maximum capacity is 20 participants.
Structure
The workshop includes a combination of (1) presentations, (2) breakout groups and (3) scenario-based problem solving with regard to (1) the parameters of universal access in hospitality, (2) the determination of site specific needs, and (3) a basic understanding of the solutions available for the development of inclusive user-centered experiences. The workshop, which will be laid out in 4 sessions, will address the following issues:
Session 1: The nature of Universal Access through the Communicative Approach
Defining Universal Access and User-centered Experiences
Defining User profiles and specific needs
Positioning of hospitality within the tourism cycle
(Multimodal) Communication within the broader picture
Parametrizing areas of action: Information; Wayfinding; Interaction; Experience
Session 2: The communicative approach in detail
Welcomes and goodbyes (human interaction / information / wayfinding)
Room service (layout / information / entertainment /…)
Amenities (restaurant, swimming pool, spa, playground, gardens,…)
Emergency and specific requirements
Session 3: Auditing in practice (on site exercise)
Parameters for auditing/evaluating a site
Planning for change
Levels of action (from the ideal to the possible)
Session 4: The holistic picture: inclusive user-centered experiences
When the analogue and digital world come together towards change
Web presence (access within and beyond W3C)
Closing the cycle (from booking, to experience, to feedback)
Methodology
This workshop will be very practical in nature. Participants will be actively engaged in discussing and framing the topics in view of their needs and experience. All relevant information provided will be based on the latest international standards for Accessible tourism and hospitality. Practical examples and best practices will be shared to illustrate all the parameters addressed.
The group will be involved in group and class discussions and will be invited to carry out practical problem-solving exercises and to develop solutions for specific problems to be faced in hotels, restaurants, or other hospitality venues.
A project-based exercise will be carried out during the last two sessions. Participants will carry out an on-site auditing exercise, to then produce a plan for action, within a set of given parameters.
Finally, participants will be invited to determine personal trajectories whereby they see the implementation of the knowledge acquired.
Learning Objectives
To understand the nature of universal access, user-centered experience and inclusion;
To determine the basic parameters of access in view of specific user profiles;
To engage with reality in order to determine needs;
To determine possible strategies and tools to solve specific communication issues;
To define a basic plan for action for a specific setting.
Outcomes
Basic knowledge in user-centered accessible environments;
Ability to evaluate existing environments:
Ability to devise a basic action plan for change and the implementation of a specific strategy.
About the Leader/Instructor
Dr. Joselia Neves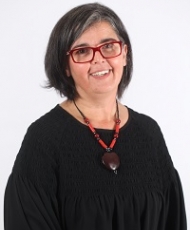 Josélia Neves is Full Professor at the Translation and Interpreting Institute, College of Humanities and Social Sciences, Hamad bin Khalifa University, in Qatar, where she teaches on the MA in Audiovisual Translation. She has a degree in Modern Languages and Literatures, an MA in English Studies, a PhD in Translation Studies, with a dissertation on Subtitling for the Deaf and the Hard of Hearing (SDH).
In her career as a university teacher and researcher, she has led a number of collaborative projects in various fields – television, the cinema and DVD, tourism, museums and cultural venues, the performing arts and education – in an effort to provide access to people of all abilities. She is considered a world-class expert in multimodal and multisensory communication and has published and given training all over the world on topics such as Subtitling, Audio description, Audio-tactile Transcreation, Accessible websites, Access in specific venues (schools, hospitals, museums, hotels, restaurants,…) and in Planning for Change.
In Qatar she has worked closely with Qatar Museums, Doha Film Institute, Sasol, The Supreme Committee for Delivery and Legacy, among others. She is a member of the International TransMedia Research Group and has worked on various projects with the European Network for Accessible Tourism (ENAT).