11th International Translation Conference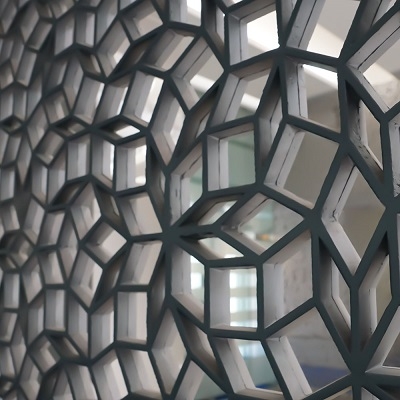 COVID 19 and Current Changes in Translation and Interpreting Studies
Online Event
Translation and Interpreting Institute (TII)
College of Humanities and Social Sciences (CHSS)
Hamad Bin Khalifa University (HBKU)
Doha, Qatar
Wednesday 24 March 2021
The planet has been ravaged by the COVID-19 pandemic in a manner that has radically changed our lives and has far-reaching ramifications both in the present and for the future. This has given rise to strong political, economic, social and cultural tensions. It has had an impact on both the conceptual and practical dimensions of academia, with the emergence of on-line teaching and blended learning. Conferences went online, virtualizing physical human contact and converting three-dimensional communication into two-dimensional screen exchanges. It is imperative to keep the university operating, though now at a distance. Since one of the university's vital roles is to be at the forefront of adaptation and innovation to guide society out of its predicaments, it is imperative that we explore the changes that this situation requires and conceptualize them.
This conference aims to explore how the pandemic has triggered a range of upheavals, encompassing the international arena, the academic experience, and the mobilization of national sentiments. These turning-points will be analyzed within diverse cultural and historical contexts, not as moments of sudden rupture, but as a series of short, medium and long-term changes and transdisciplinary shifts.
The 11th International Translation Conference will gauge how the pandemic is reshaping translation and interpreting academically, professionally, socio-economically and humanly. Digitized work places, shared translation memories in the Cloud, artificial intelligence-based machine translation, collaborative translation platforms and volunteering have not only developed since the outbreak of the pandemic, but are shifting to new formats or have been accelerated in today's T&I landscape.
The advanced digitization of translation and interpreting service providers may be ahead of a "second wave" of yet unexplored digitized modalities. The advantages and inconveniences of such an accelerated digitization process form one of this conference's themes. Fortunately, unlike other sectors, T&I is not quarantined but has become a sustainable player in revisiting the use and the multilingual development of social media, healthcare (communication), intercultural mediation, diversity and inclusion, and societal advancement.
Thanks to its multimodal flexibility and the human professionals at the helm of the new normal of virtual life and work, the T&I community may become a spark of hope in a world that will have to learn how to mitigate the consequences of the pandemic. Artists, writers and composers were at the forefront of efforts to shape interpretations of the pandemic and one of the aims of this conference is to conceptualize the impact of their responses on translation studies. The diversity surrounding the concept of pandemic is the counterpart of its theoretical richness and generates sociological and technological questions. This needs to be considered in conjunction with political, moral and religious concerns.
The format will be a series of online presentations and two keynote speeches.
The conference will focus primarily but not solely on changes that have been caused or accelerated by the COVID-19 pandemic in the T&I landscape. We welcome presentations on the impact of the current pandemic that fit but are not limited to the following sub-themes:
T&I and Social Media
T&I Pedagogical Trends and Traditions
T&I Professional Trends and Praxis
T&I and Safety Protocols in Healthcare
T&I in the Arab World after the Pandemic
T&I Digitized Work Places and Data Security
Audiovisual Translation and Beyond
T&I, Diversity and Accessibility
Changes in Teaching: On-Line delivery and Blended Learning in T&I
T&I, Cultural, Linguistic, and Social Consequences
Pandemic Pedagogy and Comparative Perspectives
Selflessness, Hospitality and Identity
Memory and Commemoration
Click Here for Program and Registration