Revision and Quality Assurance
Overview
Quality Assurance is a systematic process of checking to see whether the translation product meets specified requirements. A quality assurance system aims at increasing customer confidence and service provider's credibility, to improve work processes and efficiency, and to enable the provider to better compete on the translation market. Revision is an essential part of the Quality Assurance performed as part of the translation production process. This has been recognized by the International Quality Assurance Standard ISO17100, which requires that translation service providers should ensure that translations be revised. Often revisers and translators receive little or no training in revision techniques. Specialized training in quality assurance would improve the quality of the revision process and increase the quality of the final translation product. International Quality Assurance Standard ISO17100 has foregrounded revision as a key step in ensuring translation quality and define it as the process of examining a translation for its suitability for the purpose and domain to which it belongs as well as recommending corrective action as required.
Structure
The workshop includes a combination of:
Presentations,
Breakout groups
Scenario-based problem solving with regard to (a) the principles of revision, (b) revision process (c) application of revision parameters, and (d) revision ethics.
Methodology
The European Quality Assurance Standard EN 15038 and International Quality Assurance Standard ASTM/F 2575 will be exposed and applied in (1) self-revision, (2) comparative (bilingual) revision, and (3) unilingual (monolingual) revision exercises through group-work sessions.
Learning Objectives
Raise awareness to the importance of revision/quality assurance in translation;
Conduct practical monolingual and bilingual revision exercises to develop the skills required for participants to deal with various issues while revising their own work and the translation of their colleagues;
Exchange experiences and discuss concerns with a view to improving revision in practice.
Learning Outcomes
Acquire and apply a vocabulary (metalanguage) for discussing revision issues,
Provide structured feedback to translators,
Distinguish between a translation that meets the required standard of quality and one that requires revision;
Identify in a translation the elements to edit in line with the criteria of international standards (ISO 17100);
Recognize the dilemmas faced by the reviser and develop the confidence to resolve them.
Identify the social responsibility of revisers in addressing ethical revision problems;
Analyze the revision challenges participants have encountered in their careers, for them to upgrade their skills to address them.
Draft a revision report.
Target Participants
This Workshop is recommended for translation students, new entrants to the profession and established practitioners. The maximum capacity is 20 participants.
About the Leader/Instructor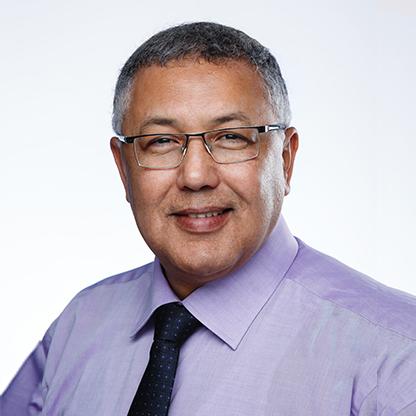 Dr. Ahmed Alaoui
Dr. Ahmed Alaoui is an Associate Professor at the Department of Translation and Interpreting Studies. From December 2013 to August 2017, he served as the Head of Translation and Training Center at the Translation and Interpreting Institute (TII). His research work focuses on translation pedagogy (translator-training) and theory-practice interface. His latest book, Translation: A Practical Guide for English-Arabic Translators, is the fruit of more than 20 years of teaching translation at the graduate and postgraduate levels. He was also a Visiting Scholar at the University of Massachusetts, Amherst, USA, and University of Nantes, France.
Dr. Alaoui is also a confirmed professional translator, certified by the United Nations (Roster) and the Ministry of Justice of the Kingdom of Morocco. He has been leading workshops on Legal Translation as well as Revision and Quality Assurance for more than 25 years. A sample of his research work can be found here.