College of Humanities and Social Sciences Announces New Advisory Board Members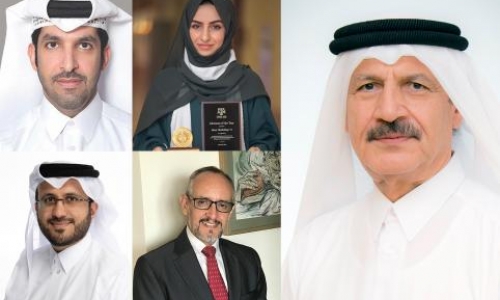 The College of Humanities and Social Sciences (CHSS) appointed a new Advisory Board Chair and four new members to its Advisory Board in June. Members serve a staggered term of three years, with meetings held at least once every other academic year. The Board's role is to support and advise the College's leadership.
The CHSS Advisory Board chair is Dr. Khalid Al-Ali, Acting Undersecretary for Higher Education, and Director of Higher Education Institutional Affairs at the Ministry of Education and Higher Education.
CHSS Advisory Board new members are: Dr. Francisco Marmolejo, President of Higher Education at Qatar Foundation; Dr. Majed Al-Ansari, President of the Qatar International Academy for Security Studies; Ms. Abeer Abuhelaiqa, CHSS alumna from the Master in Women, Society, and Development program, and a reservoir engineer at Qatar Petroleum; and Mr. Ahmad bin Mohammed Al-Kuwari, CEO, Qatar Social Work.