HBKU's Translation and Interpreting Institute Opens Registration for New Creative Writing Course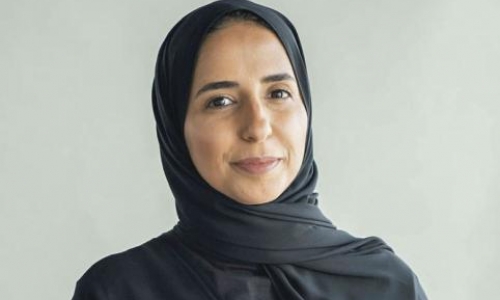 The Language Center at the Translation and Interpreting Institute (TII), part of the College of Humanities and Social Sciences (CHSS) at Hamad Bin Khalifa University (HBKU), has opened registration for its new creative writing course in collaboration with Qalam Hebr, a company that provides local writers with creative writing platforms.
Introduction to Creative Writing: Short Fiction will be offered in English by Mrs. Kummam Al-Maadeed, prominent Qatari novelist and acting director of Communications and Public Relations at Qatar University. Mrs. Al-Maadeed's published novels include The Lost Rose and Calling Magic.
The course will be delivered online from January 18 to February 3, 2021, and classes will be held on Mondays and Wednesdays from 4pm – 6pm. Each session will focus on a different aspect of honing the writer's craft. In the course of the program, participants will develop an understanding of how each of these elements combine to produce compelling fiction.
Commenting on the launch of the new course, Dr. Nima Nazari, director of the Language Center, said: "An important part of our vision at the Language Center is to serve Qatar's diverse community and so we are very excited to expand our course offerings. The creative writing course is designed to give all our participants the tools they need to develop their writing projects and hone their craft and the opportunity to do so under the guidance of one of Qatar's most talented authors."
Due to limited spaces, early registration is advised. For more information and to register, please visit tii.qa/cw