HBKU to Offer Media Translation Workshop to the Public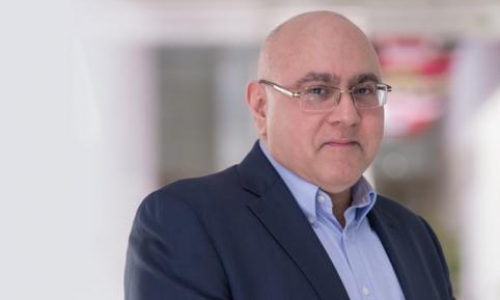 The Translation and Interpreting Institute (TII), part of Hamad Bin Khalifa University's (HBKU) College of Humanities and Social Sciences (CHSS), will be offering an innovative community workshop that aims to enhance participants' media trans-editing skills. Led by Dr. Ashraf Abdel Fattah, instructor at TII, Translating News and Views: Media Translation's Art of Mediation is a specialized four-day workshop, which will be conducted in both English and Arabic and will commence on February 25 at Education City.
Ideal for prospective translator-journalists looking to expand their understanding of best practices within the growing media industry, the program is open to all interested members of the public. Nabeel Rashid, translation reviser at TII said: "In our upcoming workshop, participants will gain first-hand knowledge into media translation and attain theoretical, practical, and critical thinking skills that are commonly applicable to all sub-specialized fields of translation. We welcome all interested applicants to register for this workshop, where they can broaden their professional skill set and refine their knowledge of concepts that are becoming increasingly relevant to the needs of the growing market."
In the workshop, Dr. Abdel Fattah will impart both academic knowledge and hands-on experience to help participants interact effectively with the central forms of journalistic text. Program attendees will learn to critically analyze selected news stories and media translation samples, focusing on their characteristic linguistic, rhetorical, and discursive features. They will also gain insight into the role of the translator-journalist as a mediator, negotiator, and narrator of news stories; and will be able to understand the ideological and cultural implications of media translation.
The course will be divided into four days' worth of three-hour segments, the first of which will explore the various types, genres, and modes of media texts, including audiovisual and social media. The second part will address the problems, difficulties, and challenges commonly encountered by media translators and interpreters, highlighting the structure of news stories and the nature of trans-editing. The third and fourth parts will provide participants with an opportunity to analyze media translations.
The upcoming workshop is the latest in a series of community development courses that HBKU routinely offers. CHSS is committed to developing human capacity in Qatar and the region in regards to its enrolled students and the broader community. The college offers a wide array of trainings and language courses for adults and children alike throughout the academic year.
There are a limited number of spaces available in this month's workshop. To find out more – including how to register for the course – please visit: www.hbku.edu.qa/en/academic-events/news-views.