TII Hosts Art Exhibition in Celebration of International Women's Day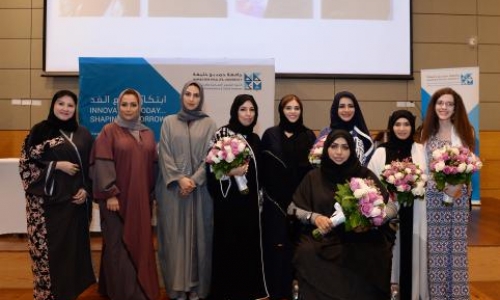 An art exhibition was recently held in honor of International Women's Day, celebrating the work of nine prominent Qatari artists. Their works explored various themes, and aimed to present a true depiction of the everyday challenges they face as Qatari women and as mothers. The paintings wove different forms of expressionism and calligraphy, to reveal a story about struggle, triumph, and liberty. Other common themes presented by the artists' paintings included culture and beautiful representations of local attire.
The exhibition was followed by a panel discussion, in which four artists took part. The debate was led by Dr. Amal Al-Malki, founding dean of the College of Humanities and Social Sciences.