TII Organizes a Qatar National Day Trip
TII Organizes a Qatar National Day Trip
TII Organizes a Qatar National Day Trip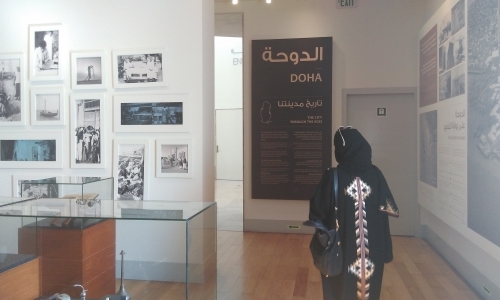 December 16, 2015- As a part of the activities held around Qatar for the National Day, TII has organized a field trip for its faculty and staff members to enjoy the festive atmosphere of Qatar and to explore the Qatari history and culture. Msheireb Enrichment Center, a part of Qatar Foundation, hosted the first activity for the TII members. They were introduced to the past present and future of Qatar through an interactive exhibition that makes the audience truly live the cultural experience. The guests explored the past and history of Qatar through several pictures that showed their economic, social, architectural, and educational lives. They also witnessed the growth of Qatar along the years through interactive maps.

The center was rich with instruments used in pearl diving by the Qatari in the past, as well, and it provided videos and pictures of how the diving was done and techniques used in the process. The guests then moved to know more about the future plans of Qatar, especially Msheireb Down Town city, which was designed to replicate the structural and architectural norms of the old cities of Qatar, but with a modernized touch. The city was displayed through smart maps and models of the city design, which allowed the guests to examine how the old techniques of house-building and air-conditioning were utilized in the modern design.
After the visit to Msheireb Enrichment Center, the TII members went to Darb Al-Saai where several cultural activities are held by the several institutions of the State of Qatar. The TII members were able to visit the tents of several institutions, including the tent of Qatar Foundation. They also enjoyed the several traditional and festive activities held there to introduce the people to the Qatari culture and heritage. They also walked through the Souq Waqef of Darb Al-Saai where they saw the traditional costumes and tried the traditional Qatari food.