College of Humanities and Social Sciences Graduate Honored at Translation Conference in Italy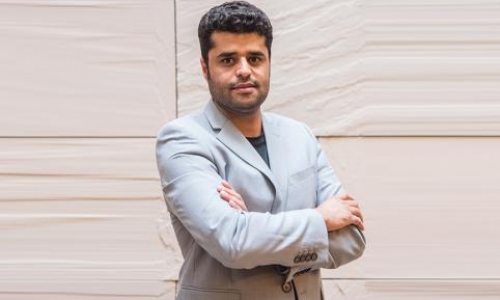 Ahmed Al-Awthan, a graduate of the MA in Translation Studies program, recognized for transliteration research
A graduate at the College of Humanities and Social Sciences (CHSS) at Hamad Bin Khalifa University (HBKU) recently received an award for his thesis during the International Conference on Applied Language and Translation Studies (ICALTS) in Venice, Italy.
Ahmed Al-Awthan, who graduated on May 4 from the Master of Arts in Translation Studies program at CHSS, which is delivered by the Translation and Interpreting Institute (TII), was honored for his paper that examined unique aspects of transliteration, and how they can be appealing when translating words from English to Arabic because of the lack of agreement between translators on specific Arabic phrases to be used.
Commenting on the award, Al-Awthan said: "It's been an incredible honor to be recognized for my translation research on a global stage. I'm grateful to my mentors, whose guidance and support have proved invaluable – through them I have learnt a great deal and their mentorship gave me confidence in my chosen research subject."
"To earn international recognition is to reinforce CHSS' capacity to graduate students who can succeed wherever they go. Our education experience at the college has been intriguing and compelling, and we were constantly challenged in ways that sought to expand our horizons."
Al-Awthan's thesis, written under the supervision of Dr. Hendrik Kockaert, director of translation and interpreting studies, and Dr. Amer Al-Adwan, assistant professor, at CHSS, studied how 20 different translators can translate 15 terms on social media. In the presentation, Al-Awthan focused on four terms and discussed them through paraphrasing and semantic loan.
Dr. Kockaert and Dr. Al-Adwan said: "The recognition Ahmed received for his thesis on Arabicization of social media terms is a testament to his commitment to the subject matter he chose, which contributes nicely to a new research area in Translation Studies. It was a great honor to mentor him throughout his research work and we look forward to seeing his future achievements."
The topic of the thesis blends in with the national language policy enhancing the protection and the use of Arabic, not in the least regarding Law N° 7 on the protection of the Arabic language. The thesis studies the challenges that translators often experience when translating social media terms into Arabic.
CHSS provides transformative educational experiences that bridge disciplinary boundaries, and offer the academic community opportunities to engage in innovative research and collaboration. The Master of Arts in Translation Studies is delivered by the Translation and Interpreting Institute at CHSS, and is one of two programs that are validated by the University of Geneva.
HBKU is locally rooted yet maintains a global outlook. In doing so, it consistently seeks to graduate a capable and knowledgeable cohort of students who are ready to face today's pressing challenges. CHSS was founded in 2017 and has graduated more than 75 students to date. The college offers four multidisciplinary degrees spanning translation studies, audiovisual translation; women, society, and development; and digital humanities and societies.
CHSS will be introducing new programs as of September 2019. To find out more, visit HBKU's website at www.hbku.edu.qa.