SDL Trados Studio 2021: Translating (2022)
Introduction
Workshop Leader: Wahba Youssef
Workshop Schedule Date: 19 February 23 - 22 February 23
Workshop Schedule Time: 4:00 - 7:00 pm
Duration: 3 hours
Venue: Penrose House (LAS) Building - Classroom A019B
About the Workshop
Review Workshop Policies and Discounts
Overview
Translation technologies are tools to aid in translating texts; they are not replacements for human translators. They are helpful devices that can change the way we work, taking over tasks that are tedious and repetitive, and leaving to us what we do best, namely using our mental process to make wise decisions.
The workshop explains how CAT tools prove to be very valuable, especially as far as the language elements in the project are concerned. Such a value can be optimized depending on the expertise of translators and project managers in dealing with CAT tools. Knowing how to efficiently handle these tools turns them into an asset for professional translators and language service providers.
This workshop is designed for professional translators and translation studies students who wish to quickly explore CAT tools with emphasis on SDL Trados Studio, so that they can start working productively with this leading translation system from day one.
Structure
The scope of this workshop is to familiarize participants with the main features of SDL Trados Studio. It contains practical, real-life examples of how to leverage SDL Trados Studio to streamline translation processes. This workshop provides the following:
General information on CAT technologies;
Overview of the SDL Trados Studio;
Examples of how to translate documents using the most commonly exploited features in SDL Trados Studio;
Methodology
The main focus of this training workshop is on real-life examples, for which training sample files will be used. Some presentations will be used to explain the theoretical ideas behind the practical examples used during the training.
Learning Objectives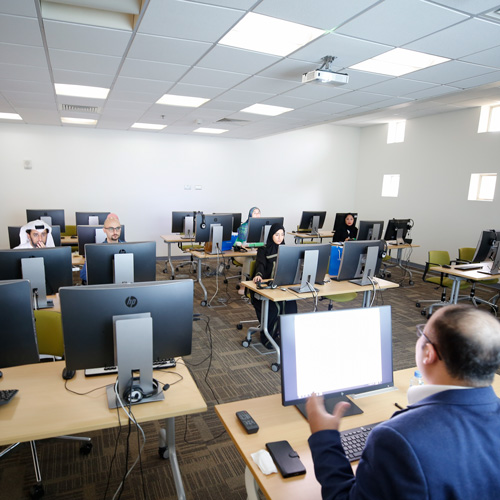 CAT technologies overview;
SDL Trados Studio Environment;
Configure the application to your personal preferences;
Deliver the finished translation;
Exchange experiences and discuss concerns with a view to improving the usage of translation technologies in both theory and practice.
Learning outcomes
Understand CAT technologies: what is a translation memory (TM), termbase, AutoSuggest dictionary?
Create and maintain Translation Memories
Translate MS Office files in SDL Trados Studio making use of the most common features;
Translate PDF files;
Segment Fragment Matching;
User Defined Settings;
Aligne Legacy Files;
Generate Auto-Suggest Dictionaries;
Create Termbases from Excel glossaries;
Perform Fuzzy Match Repairs;
Generate target translations and update translation memories.
Target Participants
This Workshop is recommended for translation students, new entrants to the profession and established practitioners. The maximum capacity is 10 participants.
About the Leader/Instructor
Wahba Youssef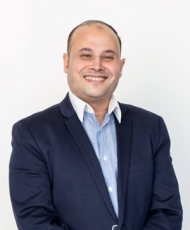 Academically, Wahba has a Master's degree in Applied Linguistics from the University of Birmingham, a BA degree in International Business and Management from Bournemouth University in England, and another BA degree from Ain Shams University, Faculty of Alsun (languages) in Egypt. He has earlier supported his linguistic study with a diploma in Information Systems Analysis and Design regulated by NCC Education Institution. He is also certified in Trados Studio, Trados MultiTerm Desktop and MemoQ Level PM.
Professionally, between 2001 and 2004, Wahba worked in Egypt for Dar El Farouk Publishing House as an English-Arabic Translator where he translated so many books in different disciplines like information technology, medicine, finance, and investment. Then he moved to the leading translation agency in Egypt "Future Group" to work as a senior translator for 3 years. Since then, he focused on using different CAT Tools in translation such as Trados Studio, Wordfast Pro, and MemoQ. In 2007, he was offered a position by Ernst & Young to work as a financial translator and reviewer for 3 years in Kuwait. After that, he settled in London and started a new phase of his professional career; he spent six years contracting with local and international clients in the UK to provide them with translation services using innovative translation technology applications.
Currently, Wahba is a senior translation specialist at the Translation and Training Center (TTC). He is also responsible for the translation technology function at the center and work towards spreading the knowledge and deployment of such tools and project management techniques, in addition to building up terminology databases for specialized translation tracks.