Medical Translation
Medical Translation
Introduction
Workshop Leader: Dr. Ashraf Abdel Fattah
Workshop Schedule Date: 04 June 23 - 12 June 23
Workshop Schedule Time: 4:00 - 6:00 pm
Duration: 2 Hours
Venue: Online
About the Workshop
Overview
This workshop targets translators who wish to master the translation of medical and health content from English to Arabic for them to work as translators for pharmaceutical industry corporations, physicians, patients, hospitals, and publishing companies (including internet publishing). It is also a good opportunity for those working in the fields of medical and health services and who are fluent in Arabic and would like to explore the adequate methods, useful tools, electronic applications and the recognized standard resources of medical translation.
This workshop could also be of an extra benefit for those who work in the media, health education, public health, outreach and communications in the medical and health fields.
Structure
The workshop will be divided into four parts all combining a theoretical and practical approach. The first part explores the spectrum of diseases and disorders, anatomical terminology, medical prefixes and suffixes, and medical translation resources.
The second part will cover clinical medicine, diagnostic investigations and therapeutics, with a special focus on the translation of imaging and pathology reports. This part will also include an introduction to various body systems and the associated disorders.
The third part will be devoted to forensic medicine and toxicology, and the translation of medico-legal reports in both directions.
The fourth part will focus on the translation of public health reports, medical brochures and patient information leaflets.
The workshop will provide participants with ample opportunity to analyse and translate various types of medical texts and to gain insight into the various medical concepts involved.
Learning Objectives
To introduce participants to the different forms, modes and genres of medical texts.
To provide participants with a solid grounding in medical terminology and the foundational knowledge needed for mastering medical translation.
To provide practical training in translating various types of medical texts;
To develop participants' thematic, linguistic and transfer competence in medical translation;
To examine the common problems, pitfalls and challenges associated with medical translation work, and to enable participants to take principled decisions and adopt justifiable solutions when dealing with such problems.
Target Participants
This Workshop is recommended for specialized medical translators and general translators and interpreters who wish to specialize in this field or gain sufficient confidence to translate medical texts.
About the Leader/Instructor
Dr. Ashraf Abdel Fattah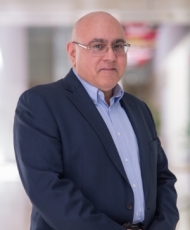 Dr. Ashraf Abdel Fattah is a translation expert. He has a PhD in Translation Studies from the University of Manchester, with extensive experience in medical translation and interpreting and medical translation teaching. Dr. Abdel Fattah is also a qualified medical doctor.