Translating & Interpreting News & Views
Translating & Interpreting News & Views
Translating & Interpreting News & Views
Introduction
Workshop Leader: Dr. Ashraf Abdel Fattah
Workshop Schedule Date: 29 January 23 - 06 February 23
Workshop Schedule Time: 4:00 - 6:00 pm
Duration: 2 hours
Venue: Online
About the Workshop
Overview
This workshop aims to explore the different forms of media translation, highlighting their common features, problems and challenges. Participants will be introduced to the role and functions of translation in the various forms, modes and genres of media texts and will be familiarized with the principles, techniques and constraints of media translation.
Structure
The workshop will be divided into four parts, the first of which explores the various types, genres and modes of media texts. The second part will address the problems, difficulties and challenges commonly encountered by media translators and interpreters, highlighting the structure of news stories and the nature of trans-editing. The third and fourth parts will provide trainees with an opportunity to analyse some media translations and interpretings and reflect on the main theoretical issues discussed in the previous two parts.
Day 1: Types of media & media texts
Position/role of the translator-journalist in the newsroom
Theoretical & linguistic issues in media translation
Day 2: Structure of news stories & trans-editing
Examples & exercises in media translation: Hard news stories & TV scripts
Day 3: Examples & exercises in media translation: Editorializing
Day 4: Examples & exercises in media translation: Media interpreting
Methodology
The workshop combines a theoretical and practical approach. Trainees will benefit from outlining the types of media involved and the relevant translation approaches adopted. Under guidance, trainees will analyse selected news stories texts and complete exercises where they will directly apply the theoretical concepts discussed.
By critically analysing media translation samples, participants will come to appreciate the characteristic linguistic, rhetorical and discursive features of selected media texts. Through working on real-life media translation exercises, they will also reflect on the role of the translator-journalist as a mediator, negotiator or 're-narrator' of news stories, thereby gaining some insight into the ideological and cultural implications of media translation.
Learning Objectives
To introduce trainees to the different forms, modes and genres of media texts, focusing in particular on political and economic texts;
To provide you with practical training in translating media texts;
To familiarize trainees with the techniques and resources used in media translation and editing, as well as the challenges facing translator-journalists working in a newsroom;
To help trainees gain an understanding of linguistic and stylistic differences between Arabic and English media texts;
To examine the common problems, pitfalls and challenges associated with media translation work, and to enable trainees to take principled decisions and adopt justifiable solutions when dealing with such problems.
Learning Outcomes
By the end of the workshop, trainees will be able to:
Recognize the different types of media texts and their respective functions and features;
Develop appropriate strategies for translating media texts of different types;
Apply the appropriate style and format for each type of media text in the target language;
Identify and apply language and translation resources and tools used in media text production in a newsroom;
Acquire some essential skills necessary for trans-editing urgent and breaking news.
Target Participants
This Workshop is recommended for translator-journalists, i.e. multilingual journalists and producers working in news agencies and other media outlets, press and communication officers, translation students and general translators seeking to enhance their media trans-editing skills.
About the Leader/Instructor
Dr. Ashraf Abdel Fattah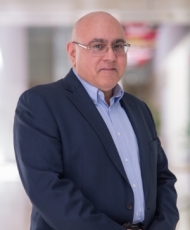 Dr. Ashraf Abdel Fattah is a translation expert. He has a PhD in Translation Studies from the University of Manchester, with extensive experience in medical translation and interpreting and medical translation teaching. Dr. Abdel Fattah is also a qualified medical doctor.