Advanced Components of SDL Trados Studio 2021
Advanced Components of SDL Trados Studio 2021
Advanced Components of SDL Trados Studio 2021
Introduction
Workshop Leader: Wahba Youssef
Workshop Schedule Date: 24 October 21 - 27 October 21
Workshop Schedule Time: 2:30 - 5:30 pm
Duration: 3 hours
Venue: Penrose House (LAS) Building - Classroom A019B
About the Workshop
Review Workshop Policies and Discounts
Overview
Translation technologies are tools to aid in translating texts; they are not replacements for human translators. They are helpful devices that can change the way we work, taking over tasks that are tedious and repetitive, and leaving to us what we do best, namely using our mental process to make wise decisions.
The SDL Trados Studio – Advanced workshop explains how CAT tools prove to be very valuable, especially as far as the project handling, terminology and post-editing elements are concerned. Such a value can be optimized depending on the expertise of translators and project managers in dealing with CAT tools. Knowing how to efficiently handle these tools turns them into an asset for professional translators and language service providers.
This workshop is designed for professional translators and translation studies students who have attended the introductory workshop, translating and reviewing files, and wish to dig deep into exploring advanced features of SDL Trados Studio with emphasis on best project-handling practices, terminology management and post-editing of MT reproduced translations.
Structure
The scope of this workshop is to familiarize participants with the main features of SDL Trados Studio in relation to project processing, terminology management and post-editing. It contains practical, real-life examples of how to handle voluminous translation projects, creating Termbases and post-editing of MT reproduced content.
· General information on translation project management techniques;
· Overview of the SDL Multiterm 2021;
· Exploring the main concepts of MT;
· Using SDL Trados Studio 2021 in combination with predefined MT engines.
Methodology
The focus of this training workshop is on real-life examples, for which training sample files will be used. Some presentations will be exploited to explain the theoretical ideas behind the practical examples used during the training.
Learning Objectives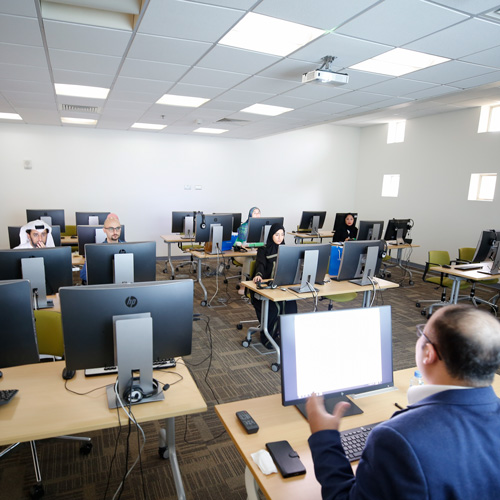 Translation project management overview;
Basic project parameters;
Introducing SDL Multiterm 2021 application;
Creating and managing termbases;
Introducing different types of MT engines.
Exploring best practices of post-editing.
Learning outcomes
Effectively processing multiple documents with projects
When to create a project, when to open a single file for translation?
Creating a new project
Adding TMs, AutoSuggest dictionaries, termbase
Using multiple TMs in parallel
Introduction to basic terminology concepts.
Overview of the Multiterm application.
Performing look up operations in a termbase.
Creating termbases from scratch.
Converting existing glossaries in MS Excel format to be used in SDL MultiTerm.
Adding entries to the termbase.
Accessing and editing termbases from SDL Trados Studio.
Adding and using MT engines in translation.
Target Participants
This Workshop is recommended for translation students, new entrants to the profession and established practitioners who own basic knowledge of SDL Trados Studio or have attended our first workshop – Translating and Reviewing files. The maximum capacity is 10 participants.
About the Leader/Instructor
Wahba Youssef
Wahba Youssef has been working for the Professional Services Center as a Senior Translation Specialist since October 2015. He is leading the CAT Tools practice at TII and working towards training Translation Studies MA students on using such tools and project management techniques.
Academically, Wahba is a graduate of Ain Shams University, Faculty of Alsun, Egypt, 2001. His major study was English, Arabic and German. He has supported his linguistic study with a diploma in Information Systems Analysis and Design regulated by NCC with cooperation with the Egyptian Ministry of Communications in 2003. Moving to work in the Capital of England, London, he pursued his academic studies by having a BA degree in International Business and Management from Bournemouth University. Additionally he gained a level 2 diploma in Financial Accounting under the regulation of the Association of Accounting Technicians in London and was awarded the membership of the association.
Professionally, between 2001 and 2004, Wahba worked in Egypt for Dar El Farouk Publishing House as an English-Arabic Translator where he translated so many books in the two disciplines of Information Technology and Finance and Investment. Then he moved to Future Group to work as a Senior Translator for 3 years. Since then, he focused on using CAT Tools in translation such as SDL Trados, Wordfast Pro and MemoQ. In 2007, he was offered a position by Ernst & Young to work as a Financial Translator and Reviewer for 3 years in Kuwait. After that he settled in London and started a new phase of his professional career; he spent six years contracting with local and international clients in the UK to provide them with translation services using cutting edge technologies of translation.